"My spirit is designed to lead me to higher levels of growth."
- Judith Anne Desjardins
About Judith Anne Desjardins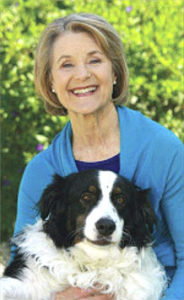 With listings in Who's Who in the World, Who's Who in America, Who's Who in Medicine and Healthcare, and Who's Who in American Women, Judith has maintained a thirty-six year holistic psychotherapy practice. As an educator, she has taught nationally and in Canada
In 2009, Judith established her own publishing company, Spirit House Publishing – which specializes in books about the body-mind-emotion-spirit connection, healing and transformation, and personal empowerment.
Her first book, Creating A Healthy Life and Marriage, is the winner of 16 book awards in the United States and Canada. A Polish translation was released in 2013.
Her second book, Our Journey with Prostate Cancer: Empowering Strategies for Patients and Families, was released in September 2014 and is the winner of 12 national book awards.
She is a Licensed Clinical Social Worker, a Board Certified Diplomate in Clinical Social Work, and a Master Social Work Addictions Counselor.
She has specialty training in Jin Shin Do Acupressure, Jungian and Gestalt therapy, and has worked in various clinical settings: oncology social work, in-patient psychiatry, homeless shelter, out-patient substance abuse. To further her knowledge about the body-mind-emotions-spirit connection, she studied Hatha yoga and has maintained a yoga practice for the last twenty years.
She received her Bachelor of Arts with Honors from the University of Wyoming and her Master of Social Work degree from Arizona State University.
Being raised in a military family and traveling extensively gave Judith an appreciation for all cultures and all the world's religions.
"Although I was raised in the military, a large portion of my life has been spent in Oklahoma, Wyoming, Arizona and New Mexico. As such, my spirit and heart really belong to the Southwest. I love to drive Route 66 from California through Navajo country in Arizona and New Mexico and spend time at my second home in Santa Fe. Having worked on family ranches in Wyoming growing up, I have an enormous love for nature, hard physical labor outside, and animals. I also have a passion for gardening and for Japanese architecture and the Japanese aesthetic."